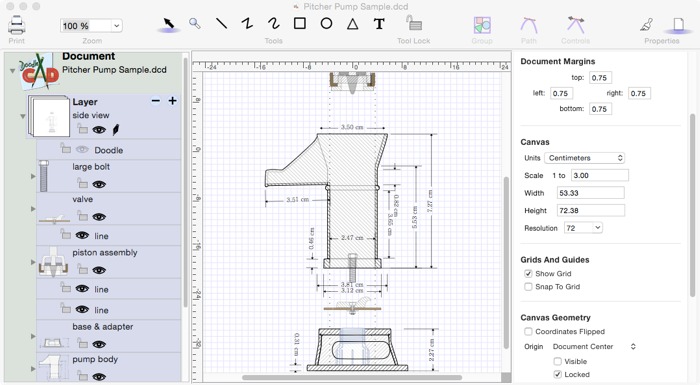 With very little practice you can do scale drawings like this one of an old fashioned pitcher pump.
With DoodleCAD, each individual part of this drawing such as the lower valve and piston assemblies were done in separate documents at different scales and then assembled into the finished document later. Note that all the parts fit together without any adjustments.
To see for yourself
download the project.